Steeped in History and Nature
Located at the southern fringe of Otsu City, home to Shiga Prefectural Office -- When you take the JR Tokaido Line from Kyoto to Ishiyama Station (3rd station), then follow the clear stream of the Seta River flowing from Lake Biwa, you will arrive at our extensive campus, some 150,000 square meters on undulating lands. Our faculty is set in an idyllic location where city and country interweave, a location with a rich history and beautiful natural surroundings, not far from Ishiyama-ji Temple, purported to be the place where Murasaki Shikibu wrote Genji-monogatari, and Genju-an Hermitage, where Basho Matsuo spent his latter years.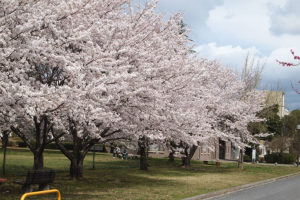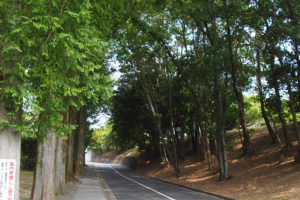 What We Aim For
Modern society faces diverse problems amid dizzying, continuous change. Our faculty aims to train people who can contribute, especially to education in the community, and equip them with the capacities to actively engage with, and go on resolving, the problems of our times. We also place importance on students growing as human beings and we aim to form well-rounded characters combining the intellect to back up their specialist knowledge with deep empathy for others, as well as to cultivate intellectual accomplishment in each and every student, while nurturing sensitivity to the arts, culture, and nature.